INTRODUCING
STYLE DIARIES
Learn how to style our luxury handbags for events you have coming up, vacations, or a night out! Featuring how to style outfits with patterns and the juxtaposition of soft and dark tones. Look back at our diary entries for when you need inspiration for outfit ideas. Just like your diary at home, we are always here for you!
Style Diaries
Our Designer, Cara, shows us how to style your favorite linen pant for those hot September days that turn into cool nights. Finish your look off with none other than your Cara Benevenia Handbag...
Read more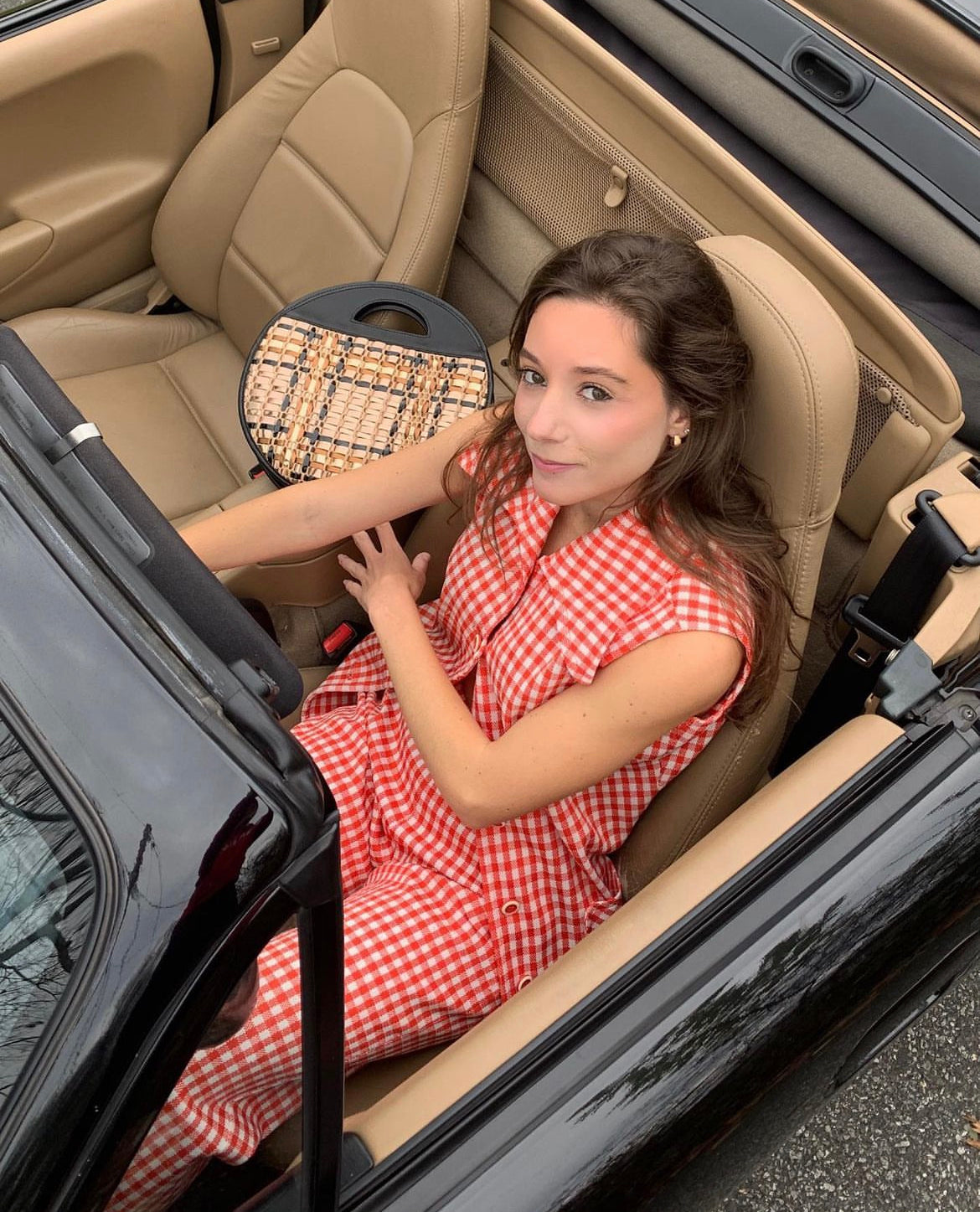 MEET OUR DESIGNER & CREATIVE DIRECTOR
Cara Benevenia was born and raised in the traditional Italian-American home in a small suburb in Northern New Jersey. Cara's old-school upbringing instilled in her a deep sense of pride in her heritage, with faith, family, and food forefront of daily life.
Cara pursued a Bachelor of Fine Arts in Fashion Design from Marist College, where she was named her class's Designer of the Year (2017) by an acclaimed Fashion Industry Panel. Her Undergraduate Thesis Collection showcased an early-stage rendition of the Signature Textile that would eventually become the cornerstone of her Luxury Handbag Collection.
Cara's initial post-graduate dream became a reality as she went on to work for one of the most notable American Fashion Designers, Zac Posen. As the right hand to Sonia Traikia, Zac's renowned Head of Fabric and Atelier, Cara not only refined her skill-set, but gained the courage pursue a dream much bigger than herself...
Read More