CRAFTING YOUR CARA BENEVENIA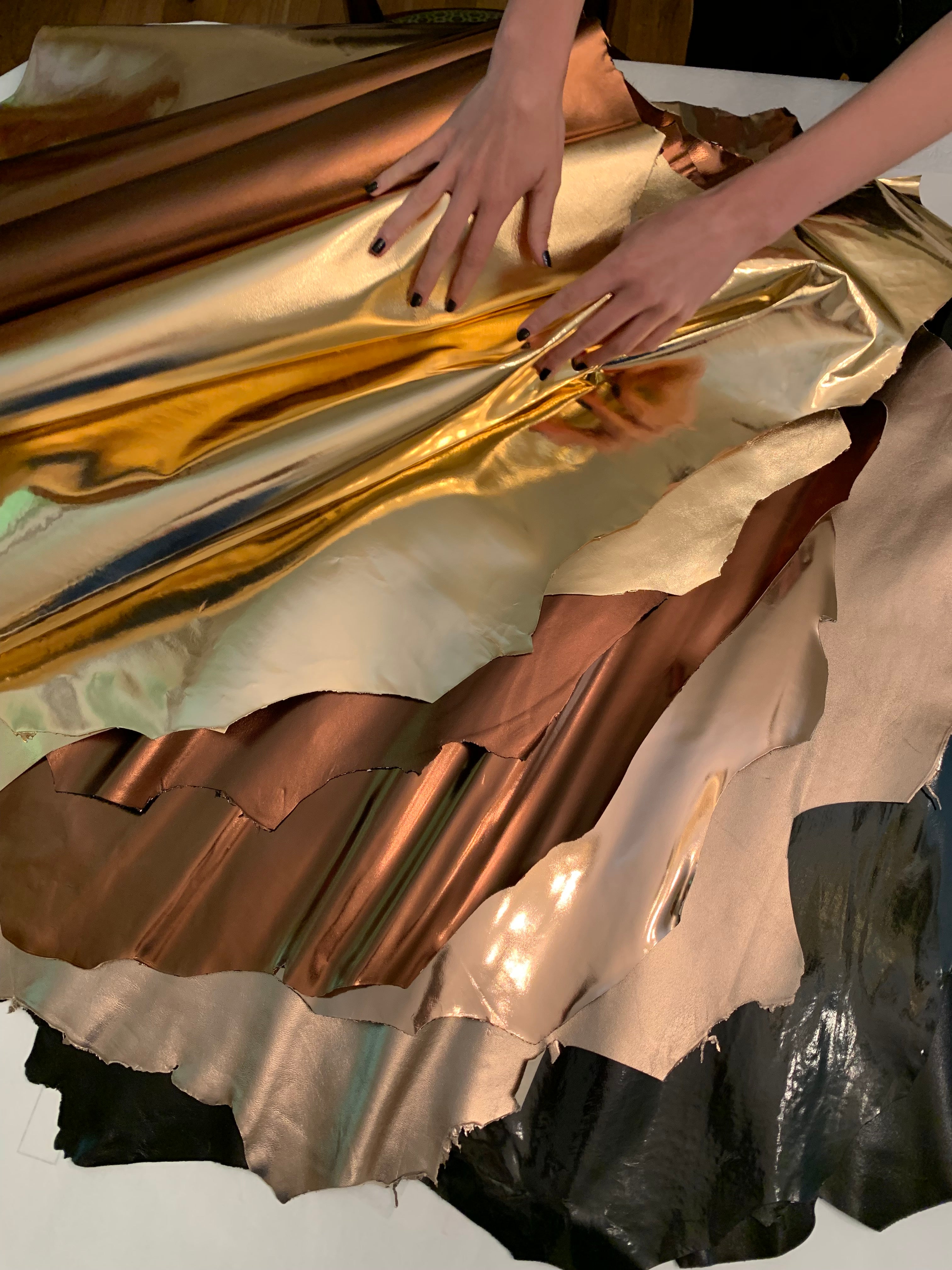 SOURCED WITH INTENTION FROM ITALY
OUR LEATHERS
Cara Benevenia believes in quality, sourcing only the finest hides from the Province of Arzignano, Italy. Our Leathers are not only selected for their durability and beautiful finish, but for their origination. We have proudly forged familial relationships with old-school Italian leather tanneries that have kept the craft of leather making alive for generations. The smooth, buttery feel and earthy smell of your Cara Benevenia is a testament to the tried and true craft of Italian Leather Tanning.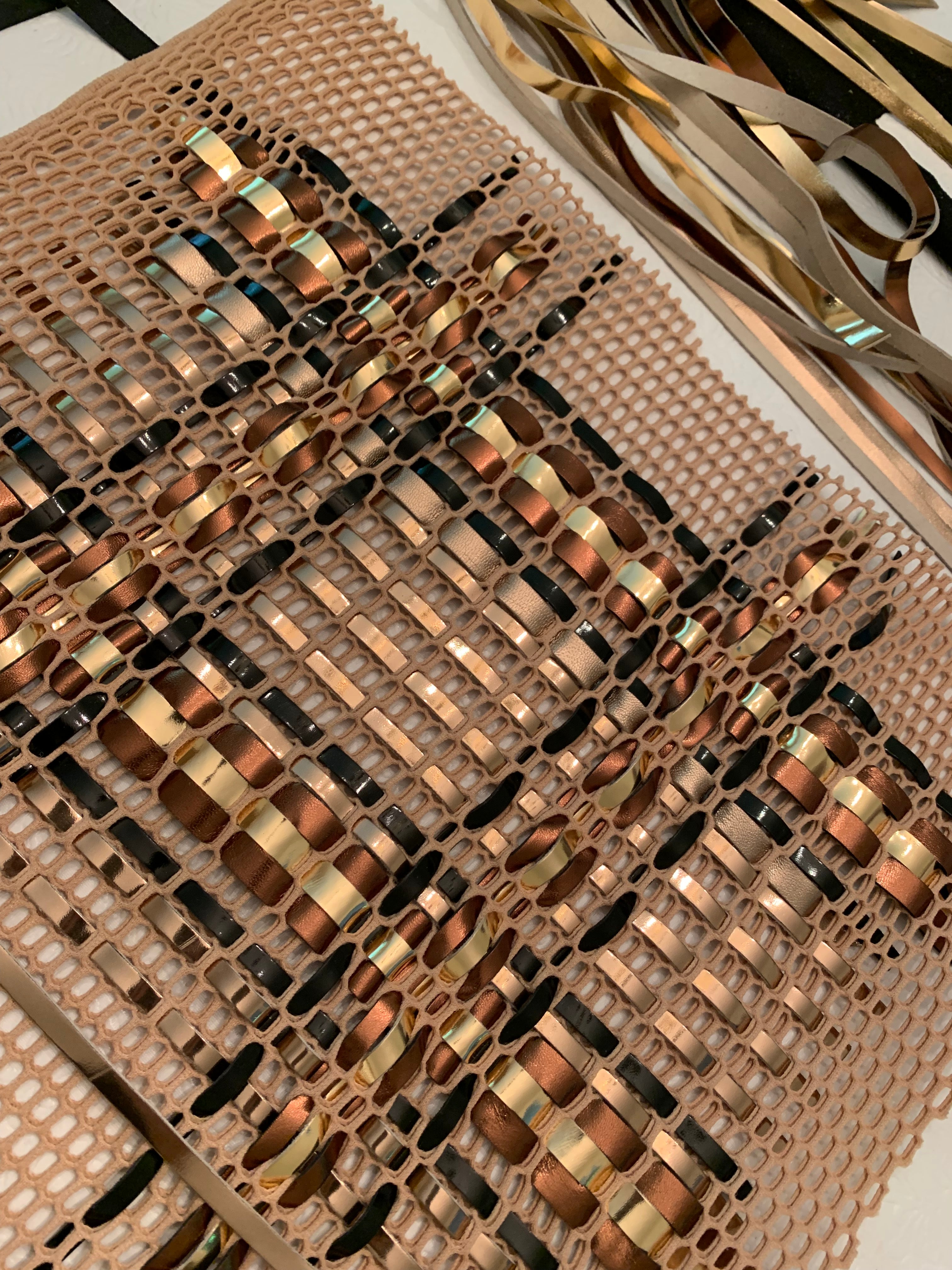 DATING BACK TO DESIGN SCHOOL
OUR WEAVING
Cara Benevenia's most unique feature is the signature handwoven leather textile exclusive to the Brand; a juxtaposition of various treated leathers, strategically woven together to create a chic, multi-tone leather mix. This one of a kind textile design was born during our Designer's Undergraduate Thesis Development, where dollar store yarn and mesh became couture woven outwear pieces. Cara's woven textile has evolved into a one of a kind, show-stopping leather textile, a Signature of her Handbag Collections. Cara still personally hand-weaves each and every textile that eventually becomes crafted into a Cara Benevenia Handbag.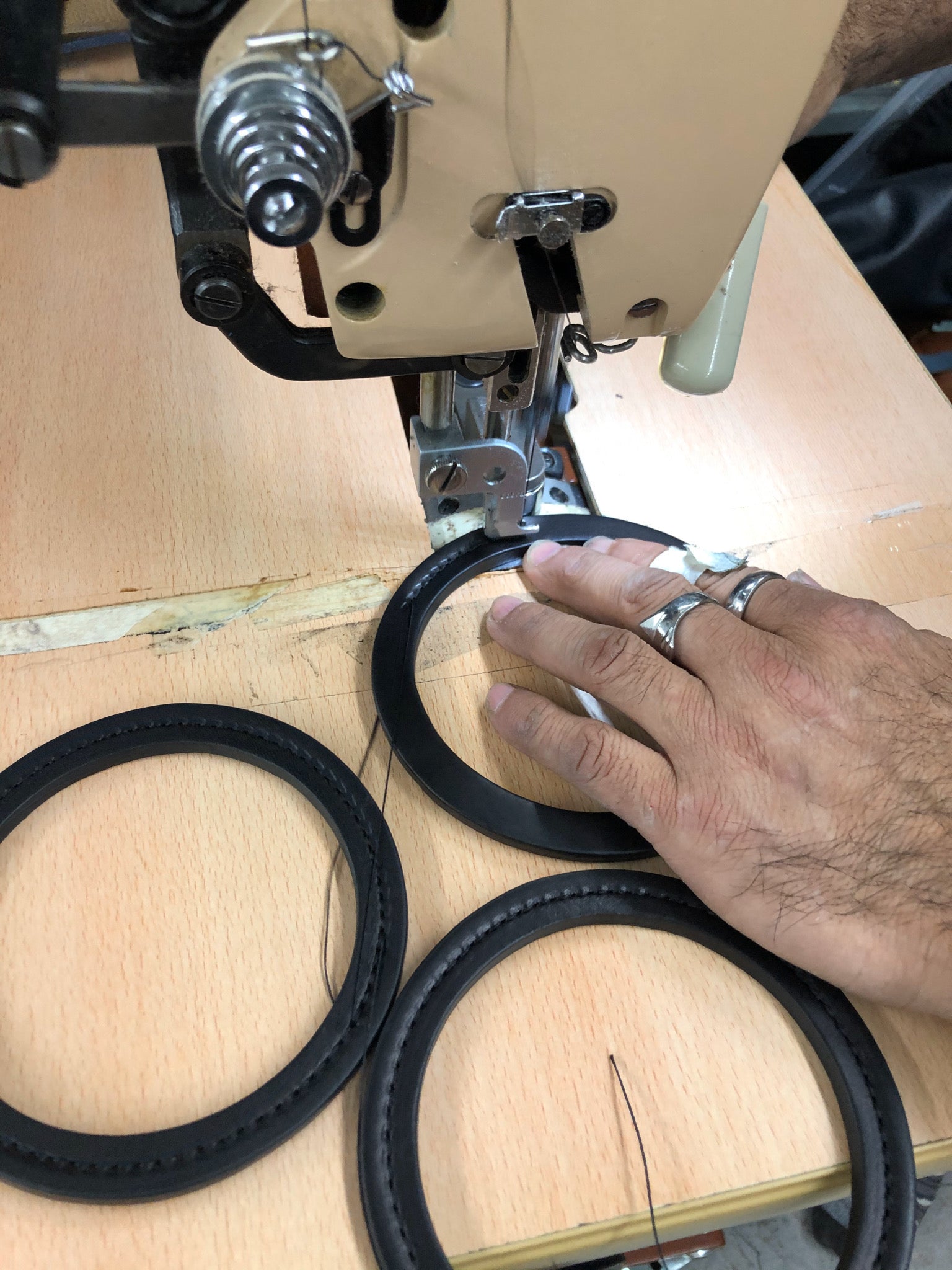 INSPIRED BY CARA'S ARTISAN ROOTS
OUR ARTISANS
Inspired by her artisan roots, Cara Benevenia works exclusively with a Woman Owned Leather-goods factory for the design, development, and production of all Cara Benevenia Handbags. In the heart of New Jersey's Union City, local leather artisans craft each and every Cara Benevenia Handbag; from cutting the leather strips for weaving and finalizing prototypes to stitching handles together and finely painting the edges of crossbody straps. Cara Benevenia is more than just a fashion accessory, representing beauty, humanity, and American Jobs in the heart of where our Designer is proud to call home. Every Cara Benevenia supports and uplifts a new generation of artisans working towards their version of the American Dream.