MEET OUR DESIGNER & CREATIVE DIRECTOR
CARA BENEVENIA
Our Designer and Creative Director is young, fresh-faced, and proud American Designer Cara Benevenia. Overseeing all aspects of the Cara Benevenia Brand, Cara has her sights set on one over-arching mission; supporting and uplifting local artisans through beautiful, wearable and affordable luxury handbags. Just like her name, Cara's story is truly unique, inspiring, and heart-warming; a testament to all those here in the United States who are in pursuit of the American Dream.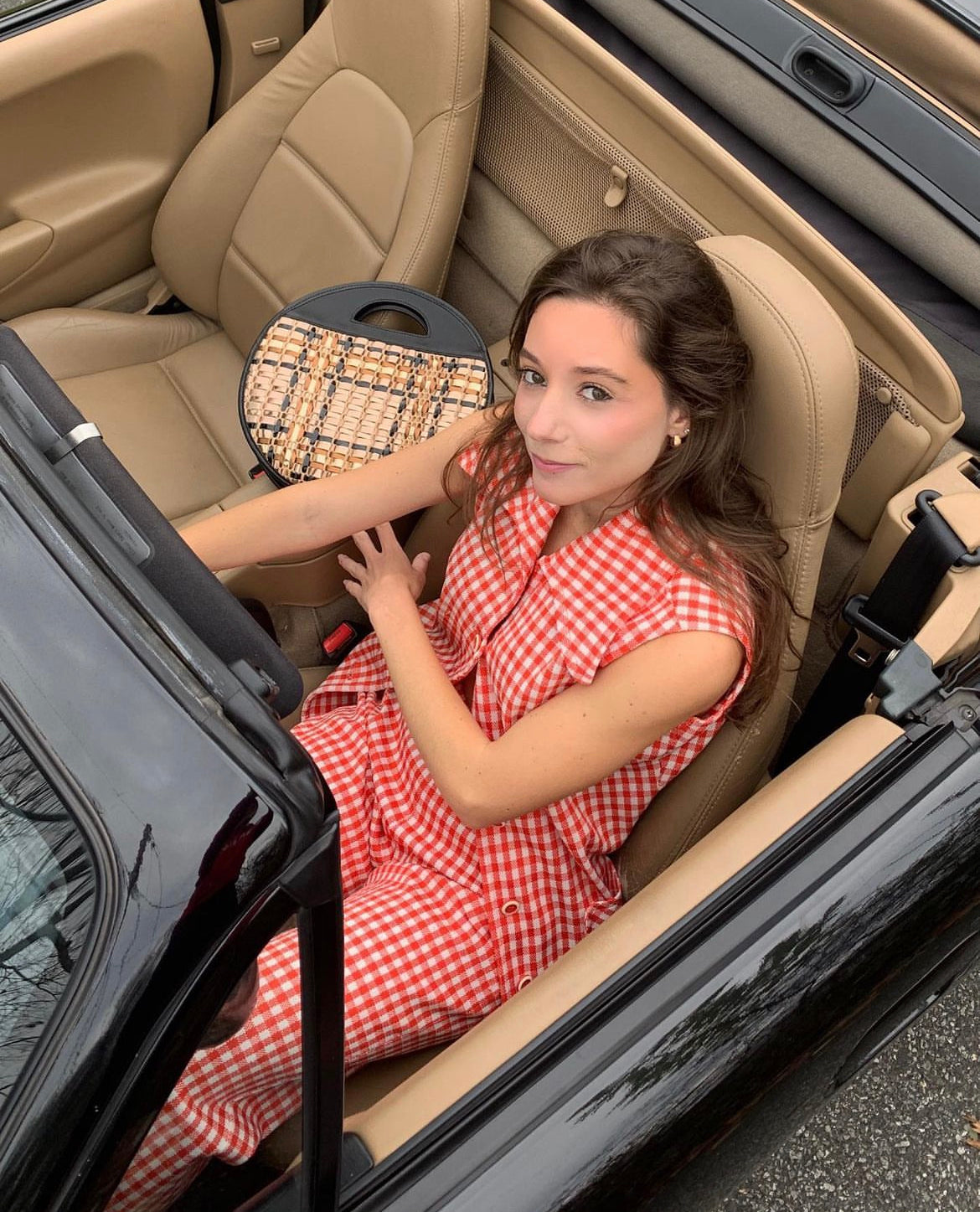 AN ITALIAN HERITAGE & AMERICAN PRIDE
THE FACE
Cara Benevenia was born and raised in the traditional Italian-American home in a small suburb in Northern New Jersey. Cara's old-school upbringing instilled in her a deep sense of pride in her heritage, with faith, family, and food forefront of daily life.
Cara pursued a Bachelor of Fine Arts in Fashion Design from Marist College, where she was named her class's Designer of the Year (2017) by an acclaimed Fashion Industry Panel. Her Undergraduate Thesis Collection showcased an early-stage rendition of the Signature Textile that would eventually become the cornerstone of her Luxury Handbag Collection.
Cara's initial post-graduate dream became a reality as she went on to work for one of the most notable American Fashion Designers, Zac Posen. As the right hand to Sonia Traikia, Zac's renowned Head of Fabric and Atelier, Cara not only refined her skill-set, but gained the courage pursue a dream much bigger than herself...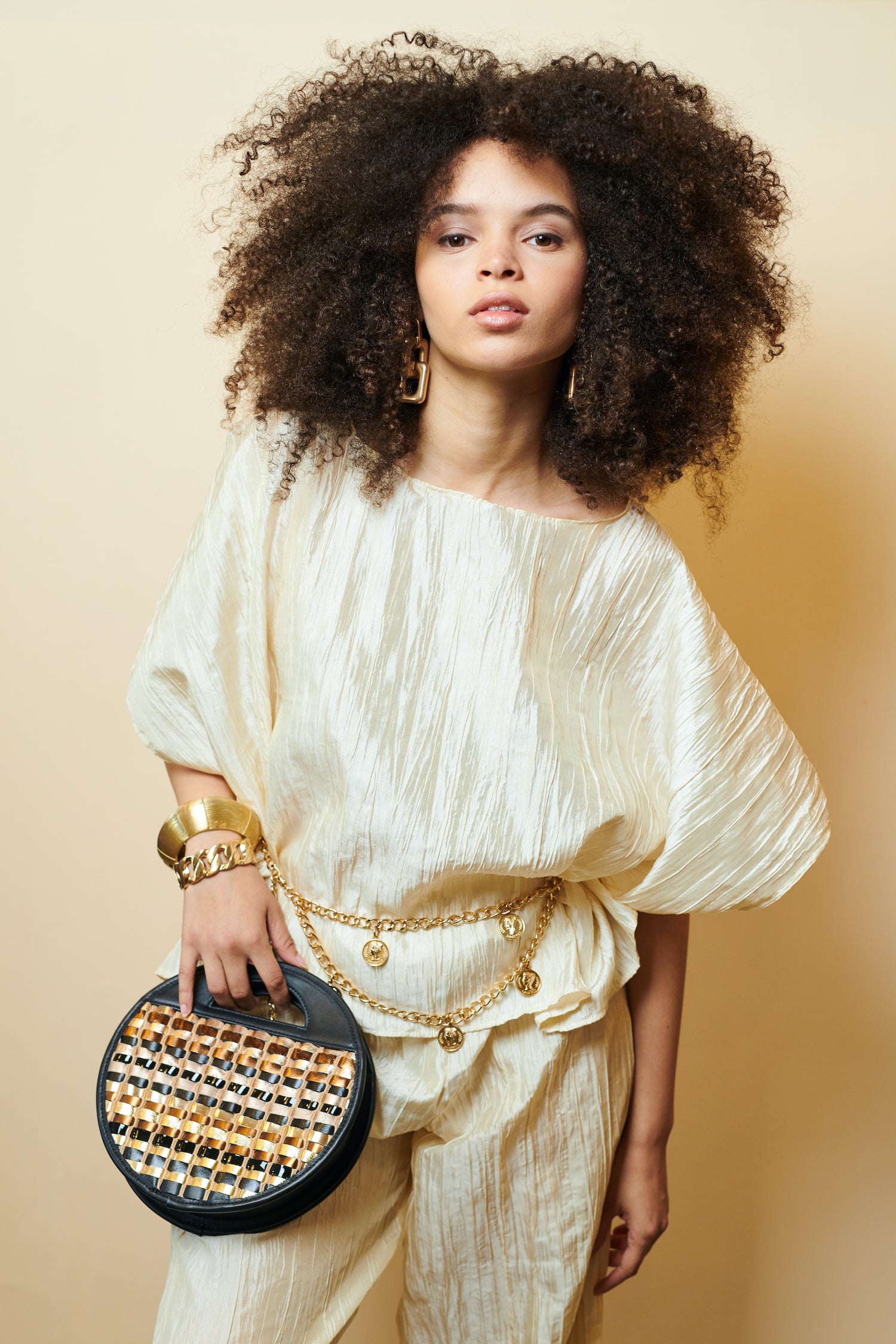 AN EPONYMOUS LABEL
THE NAME
After being gifted her great-grandfather Anthony Benevenia's 100 year old tailoring shears while pursuing her Bachelor of Fine Arts, Cara began to foster a deep connection to the tailoring craft that her college professors believed to be innate.
Upon receiving her esteemed undergraduate award and a heartfelt note from her grandmother about persevering in seeking her dream, Cara began to ruminate in thoughts of preserving both her family name and a new generation of Immigrant artisans in the place she is proud to call home.
Cara decided to name her label after those before her who proudly bore the name "Benevenia", a derivative of "Welcome" or "Good Coming" in Italian. Coupled with the name "Cara" meaning "Dear Friend", Cara Benevenia, in essence, means "Welcome, Dear Friend".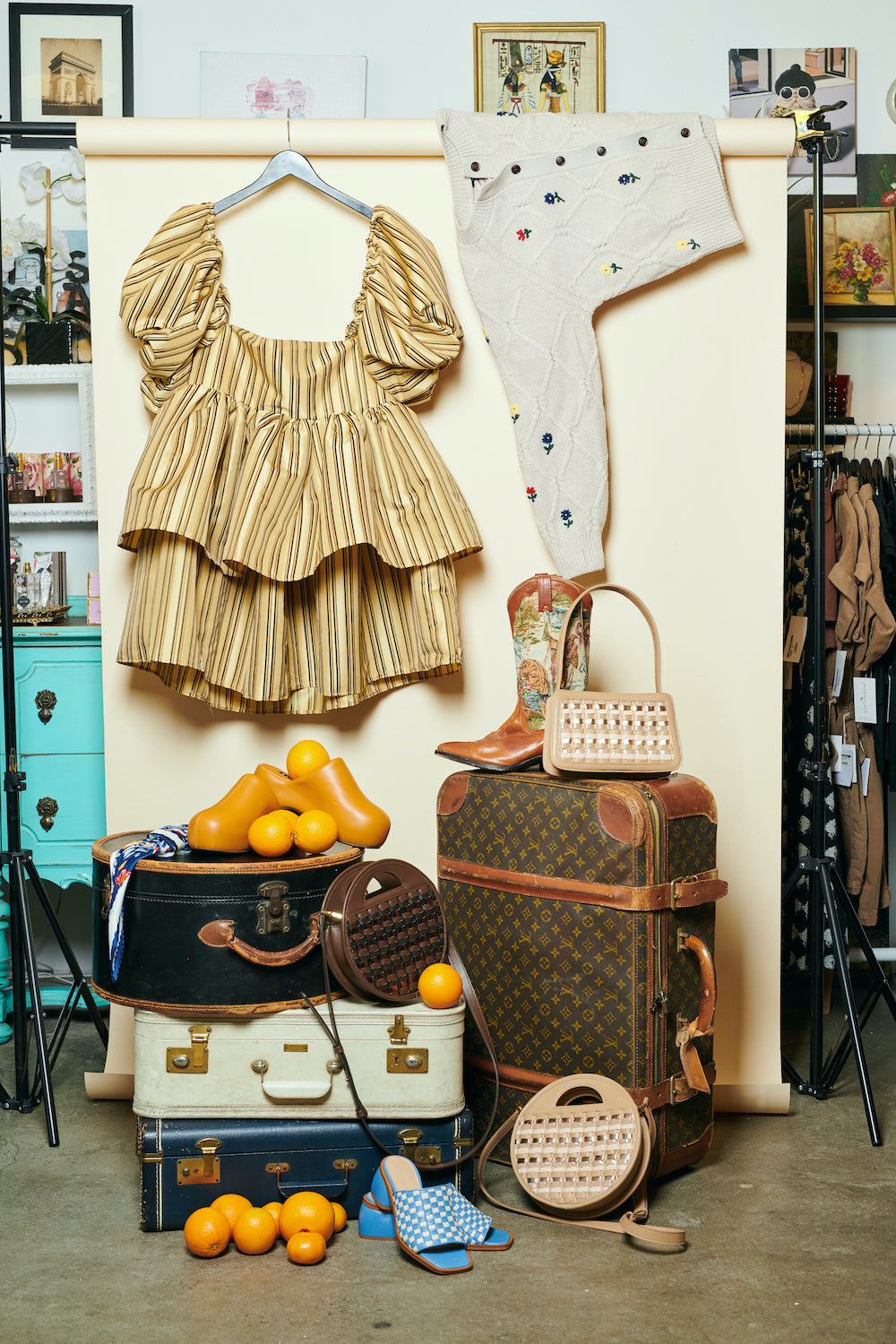 AN AMERICAN DREAM
THE INSPIRATION
Over 100 years ago, Cara's great-grandfather Anthony Benevenia left his home in Southern Italy with only the clothing on his back in pursuit of the American Dream.
Without speaking the language, or having the means to pursue higher education, like many immigrants and refugees today, Anthony apprenticed and became a tradesman. Anthony's legacy as a proud, skilled tailor at the esteemed American Shops on Broad Street in Newark serves as the ultimate inspiration for Cara's body of work and mission to support a new generation of Immigrant artisans.
Leaving behind all of what you know, for the unknown, to Cara, is the ultimate act of courage. Cara is deeply proud of her Italian Immigrant artisan roots, and a prouder American Designer keeping the American Dream alive in a New Jersey inner city.